"Dream of a Gun-Free School" Print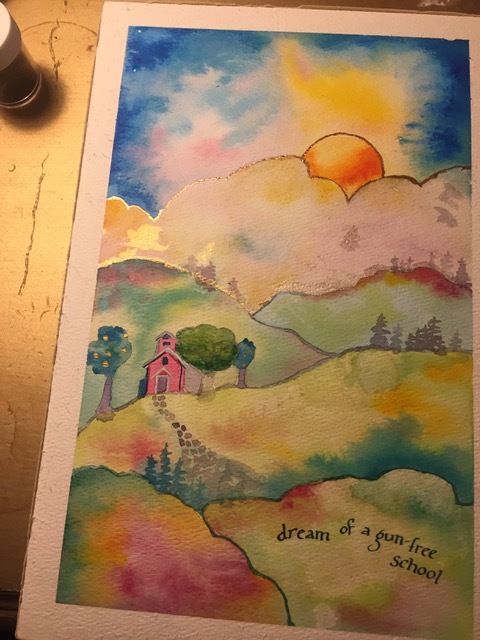 "Dream of a Gun-Free School" Print
The original watercolor painting was made shortly after the Parkland school shootings, in an attempt to envision a more peaceful and safer world.
This is a high quality, professionally printed giclee print on handmade watercolor paper. Each print is hand-illuminated with gold watercolors and hand-titled and signed by Susan Ito.
Giclee (zhee-klay) - The French word "gicl,e" is a feminine noun that means a spray or a spurt of liquid. The word may have been derived from the French verb "gicler" meaning "to squirt".
A giclee print connotes an elevation in printmaking technology. Images are generated from high-resolution digital scans and printed with archival quality inks. The giclee printing process provides more precise color accuracy than other means of reproduction.
Giclee prints were individually produced by Lee Design.